Welcome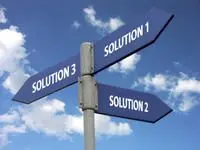 Realizing that things aren't working the way you want or that you want more from life is a courageous undertaking. By thinking about your options, you are one step closer to a new you, where you can feel empowered and on a positive path to growth.
We all have to face the numerous challenges and changes that daily life throws at us. Whether it is discord with a loved one, parenting challenges, upsetting life circumstances, or difficulty with our own emotions, we all only have three options: resisting the change, just getting through it, or learning from the challenge and growing into bigger life as a result. M y goal is to help your own possibilities and desires, listen to your own wisdom, and start leading a life that is more of your own making.
I believe that starting the process of looking for a counselor is a brave and hopeful step. A counselor who can help you feel emotionally safe, and yet still inspire and challenge you, can be an invaluable resource for helping you to reach your own personal goals. If you see some way that I can be that person for you, please call or email me.
We are committed to your privacy. Do not include confidential or private information regarding your health condition in this form or any other form found on this website. This form is for general questions or messages to the practitioner.